Our next Prague Salsa Marathons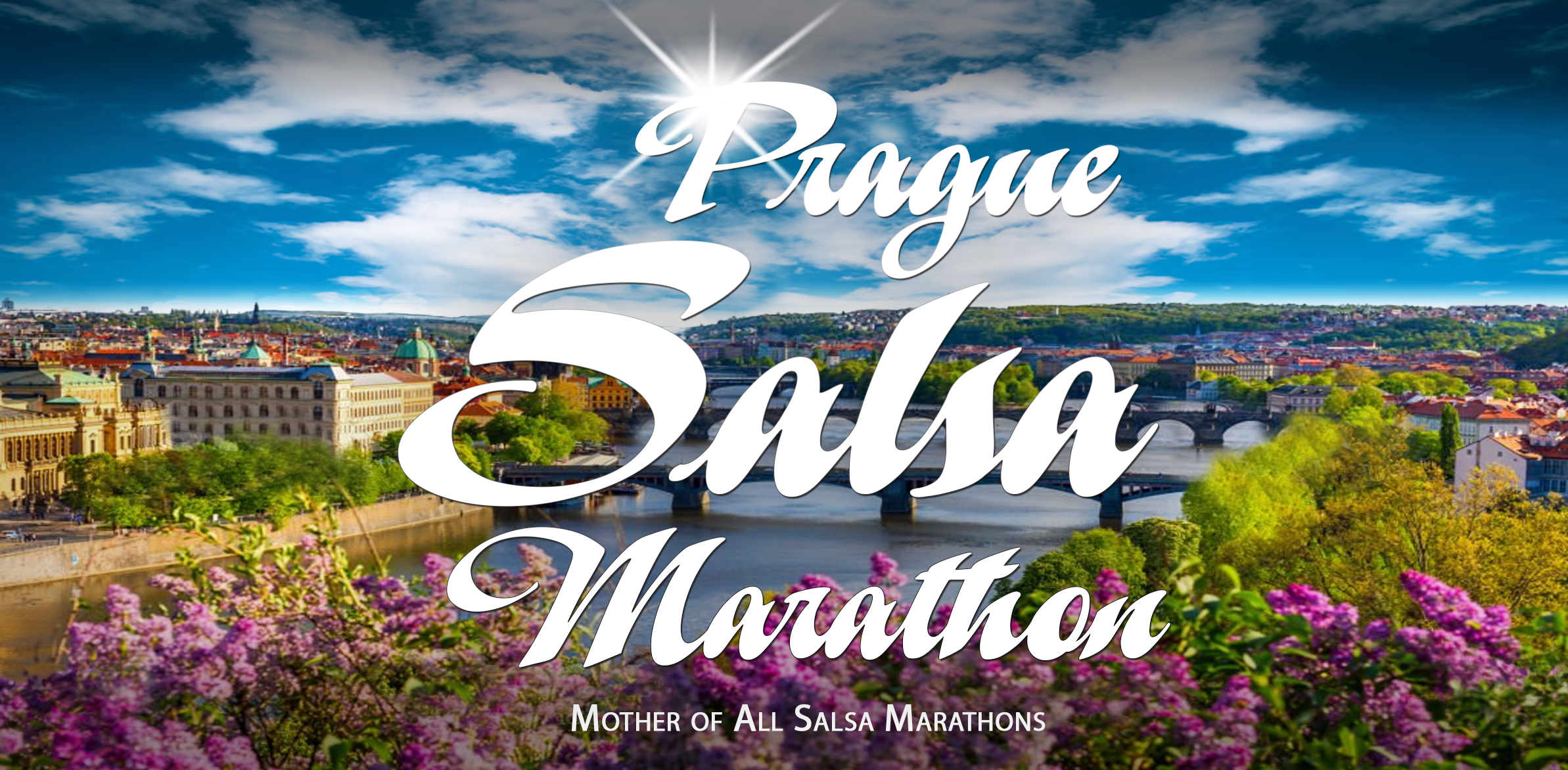 Prague Salsa Marathon 2024
08.05. - 13.05.2024
spring edition
Registration : 14.01. - 22.01. 2024
Details
Register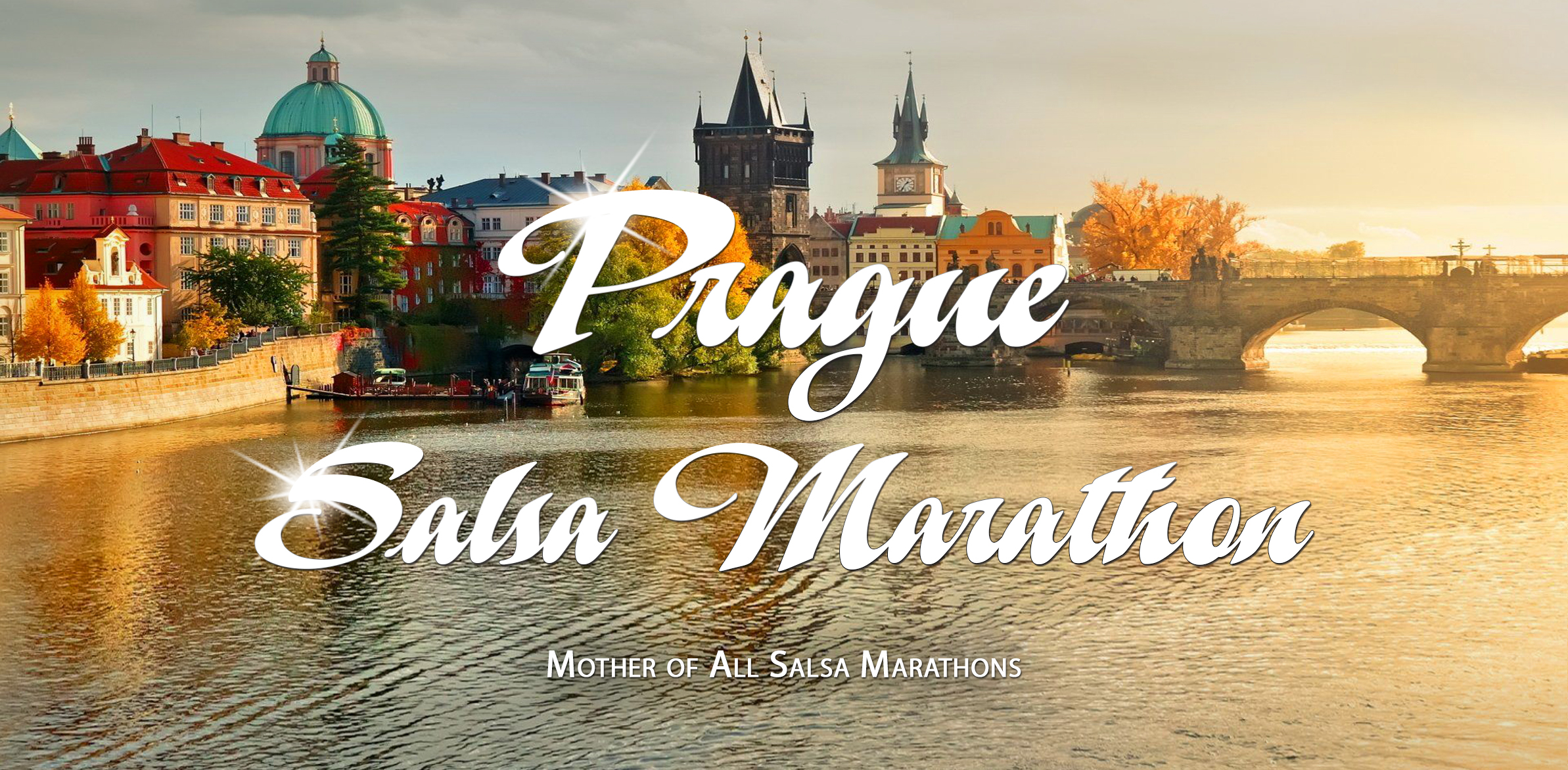 Christmas Prague Salsa Mass 2023
08.12. - 11.12.2023
winter edition
Marathon concept
100% social event, NO shows, NO workshops
Make more friends, have more fun and time for dancing

For real dance animals, parties all day & night long

gender balanced event for intermediate+ and advanced dancers

Food and soft drinks all inclusive, all you can eat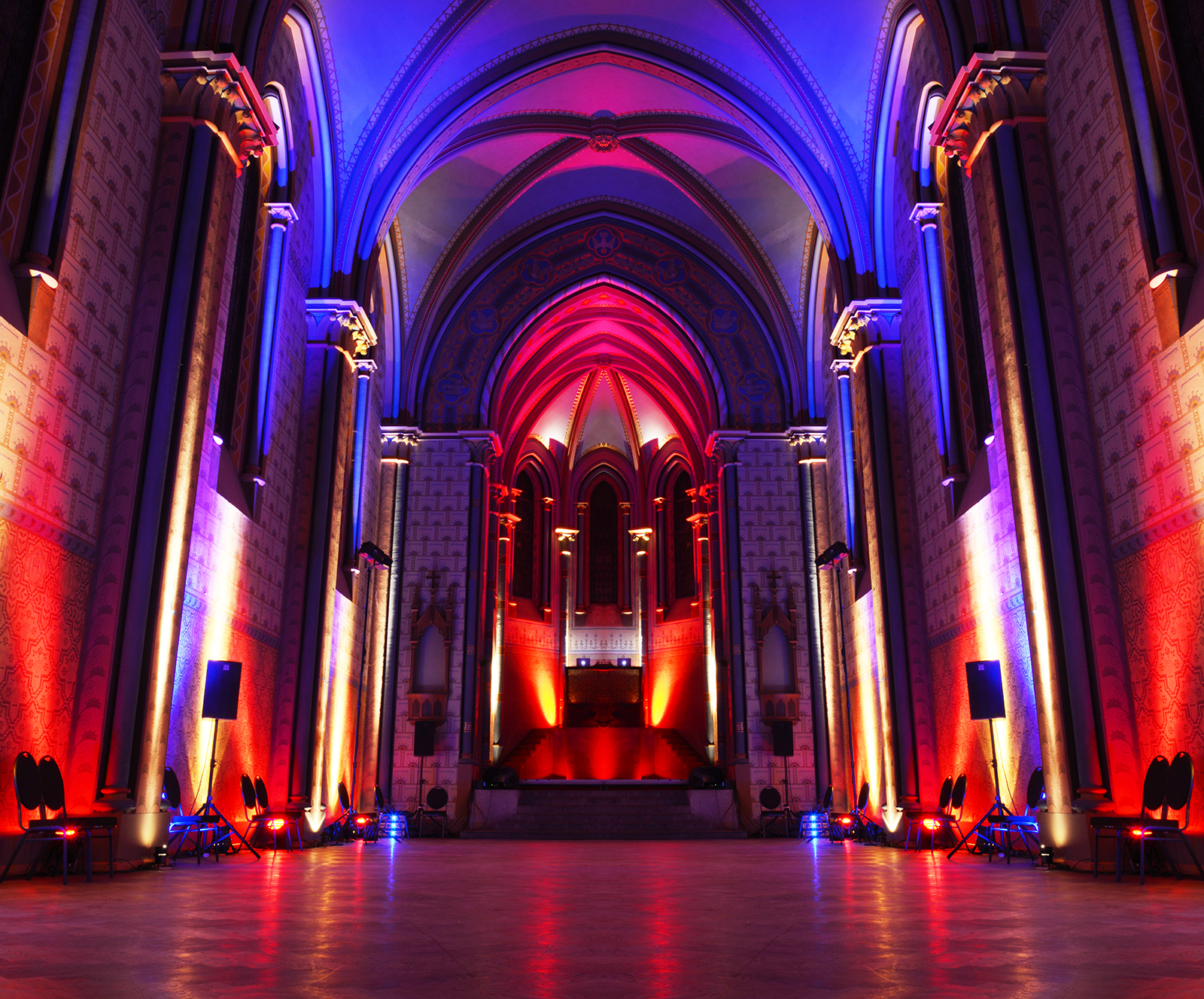 Marathon days
Sacre Coeur Church
Have you ever danced in a real Church? Now is your chance! Come to dance with us in Prague Sacre Coeur Church with perfect high quality wooden and spacious dance floor.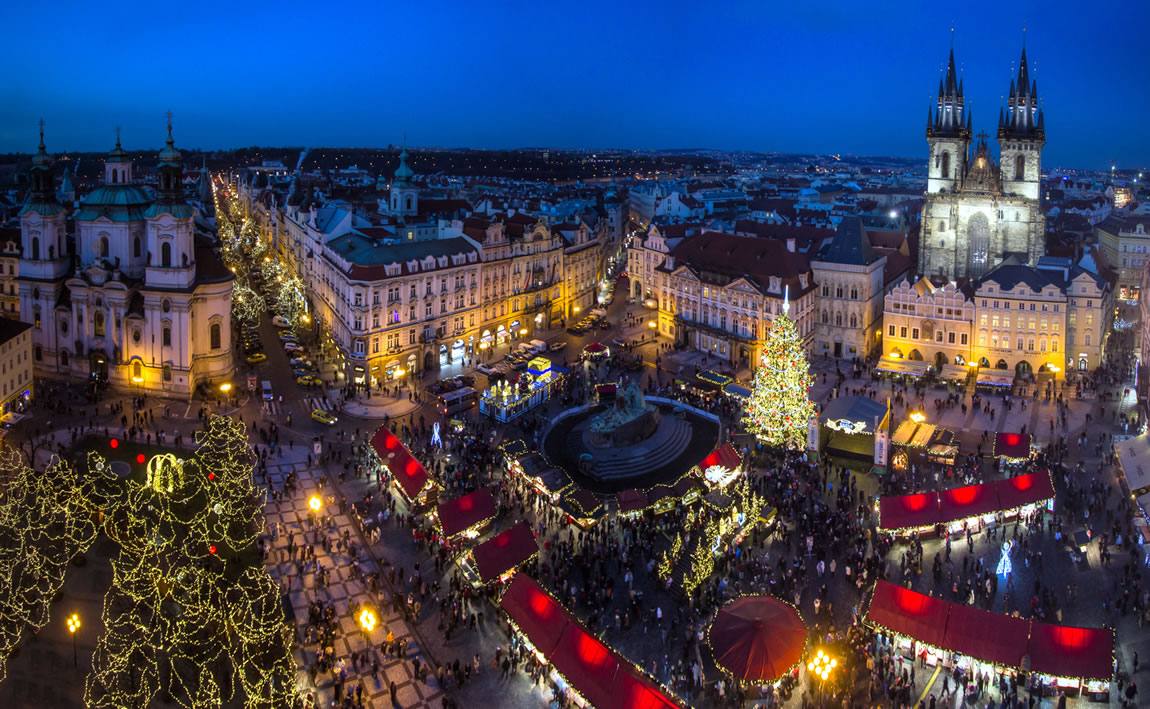 Christmas Walk & Markets
Walking the City of Prague
No city lends itself to Christmas better than Prague and so deservedly belongs to world's best Christmas markets. On Sunday evening we will visit the city's two main Christmas markets, in Old Town Square and Wenceslas Square. And of course will enjoy the typical mulled wine and czech Trdelnik.
Feel the atmosphere of Prague in Christmas
Food and soft drinks
all inclusive, all you can eat
Vegetarian, Vegan, Lactose, Gluten free or any other diet ? We take care of you !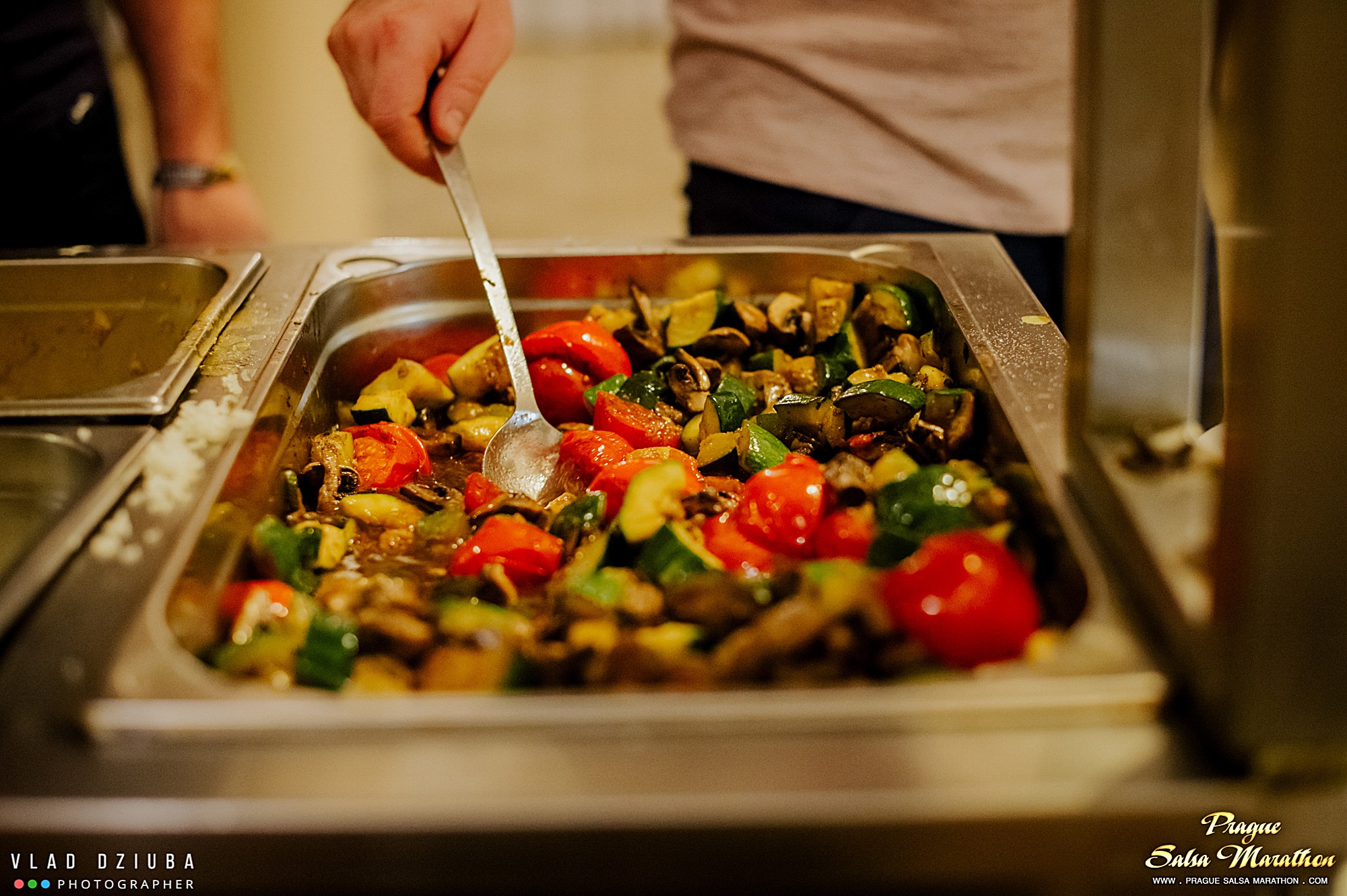 Meals schedule
No one stays hungry !
All inclusive food and soft drinks included in the ticket price.
Friday 08th Dec
20:00 pm - 22:00 pm dinner
01:00 am - 02:00 am night snack
Saturday 09th Dec
12:00 noon - 14:00 pm brunch
16:00 pm - 17:00 pm afternoon snack
20:00 pm - 22:00 pm dinner
01:00 am - 02:00 am night snack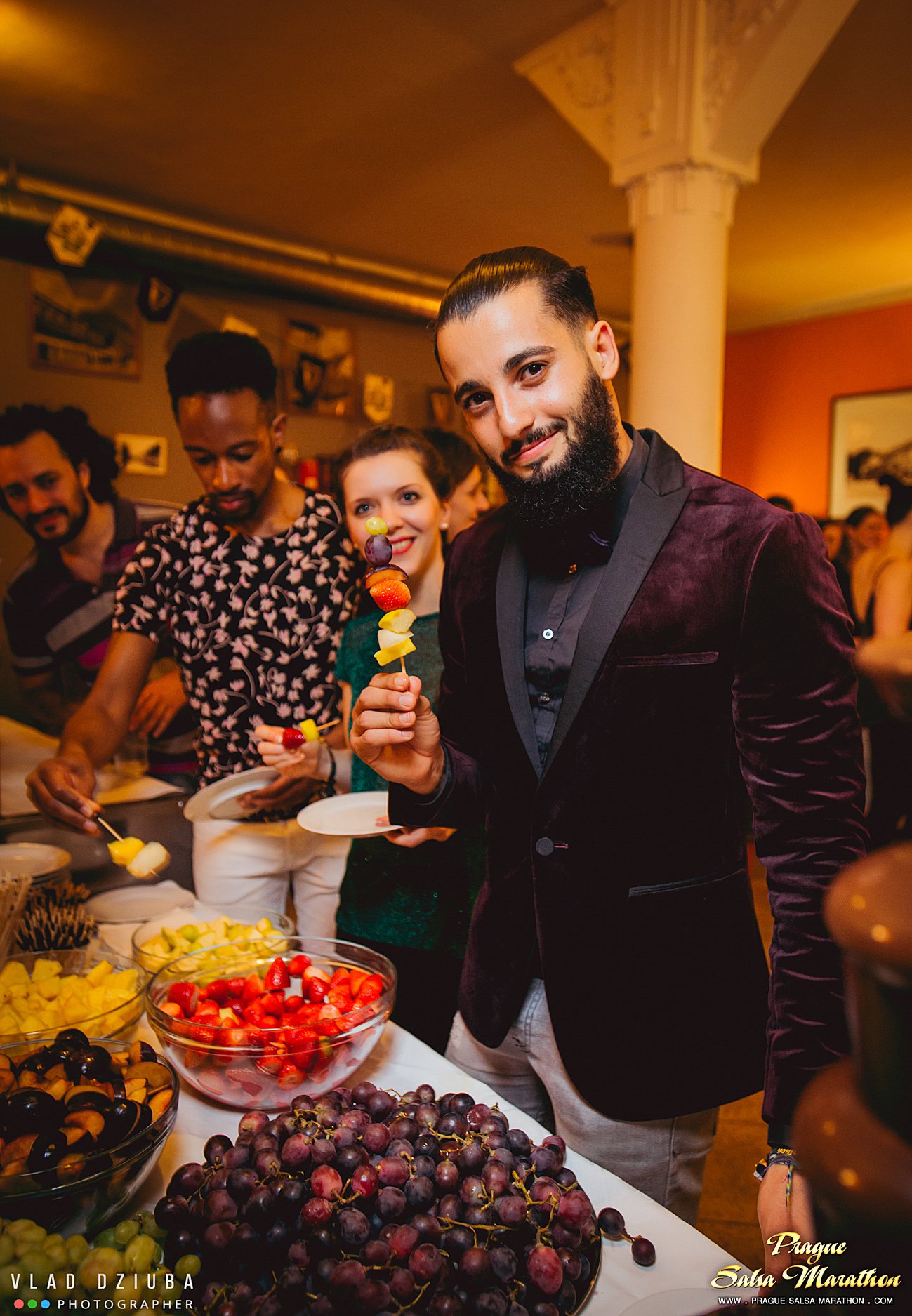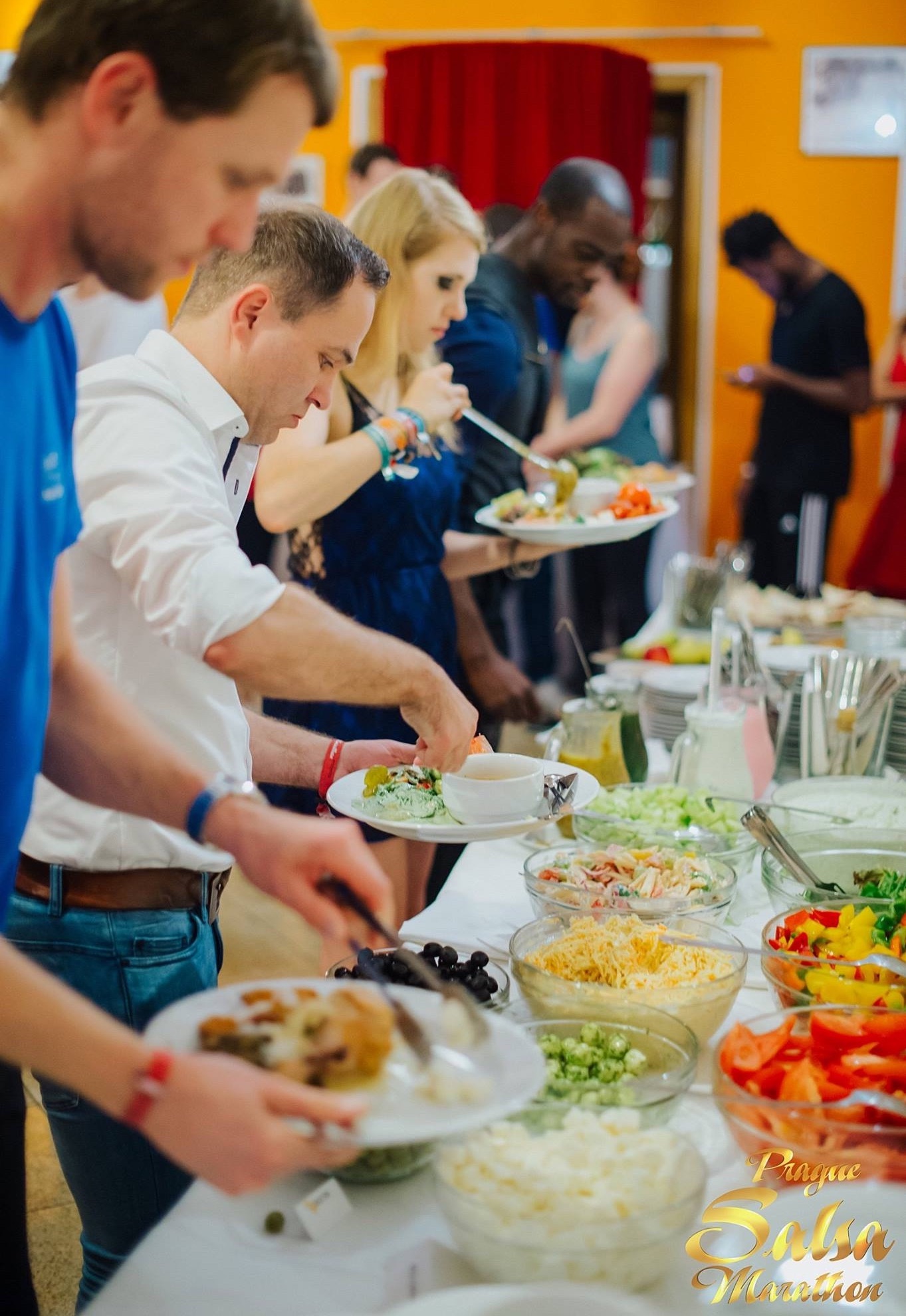 Water with fruit & herbs, coffee and tea
Anytime you feel thirsty or you need a coffee break
Sunday 10th Dec
12:00 noon - 14:00 pm brunch
16:00 pm - 17:00 pm afternoon snack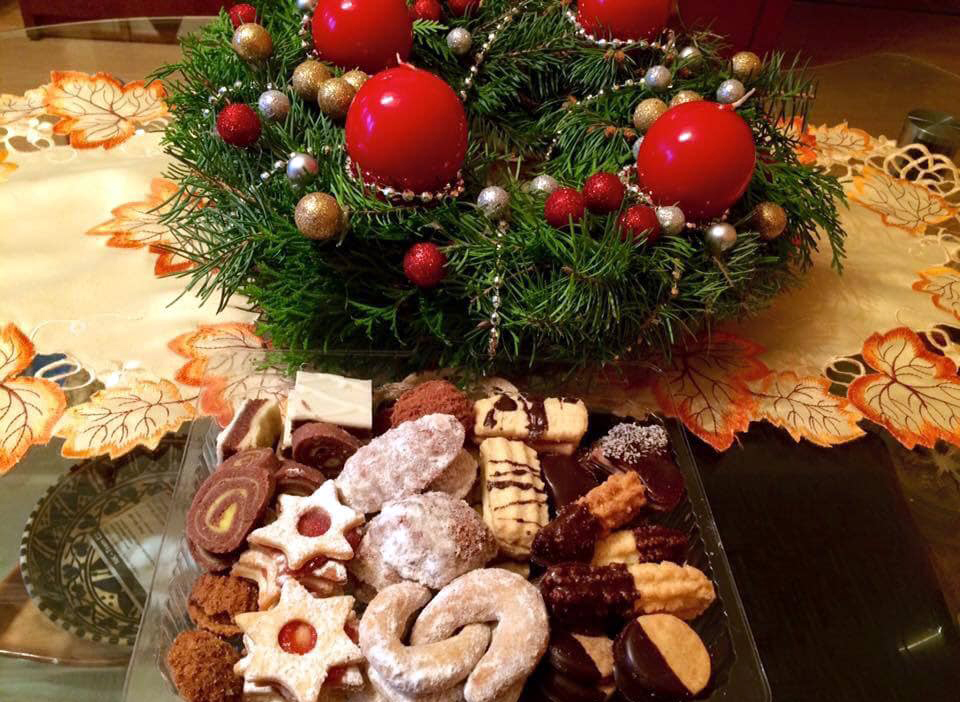 Traditional Homemade Christmas sweets
Homemade Czech Christmas sweets will smell under your nose during the whole marathon, so you'll have enough energy to dance all night and day long.
Notes
* meal schedule is subject to change
** if you have a gluten-free, lactose-free, vegetarian or vegan diet, please specify your meal preferences in your profile of our marathon platform
Marathon DJs
Great DJs and music is the most important of every event
DJ timetable - who's behind the decks right now ?
Your ticket to invaluable experiences
Join us for 43 hours salsa marathon at family-like event for a limited number of intermediate and advanced dancers and friends with food and soft drinks all inclusive
2* brunch, 2* dinner, 4* snacks

unlimited water / coffee / tea

Traditional Czech Christmas Sweets
*) This event is ONLY for registered guests.
It is NOT POSSIBLE to come just for one day party
STANDARD pass
180 €
Food All inclusive / All you can eat
limited spots
---
Friday Welcome party


12 hours party (18:00 - 06:00)

Saturday Marathon party


18 hours party (12:00 - 06:00)

Sunday Marathon party


13 hours party (12:00 - 04:00)
Register and Apply for a spot
"Everything just clicks in this marathon. The venue, the people, the music, the organisation. The highlight is definitely the combination of awesome dancers coming together! Thank you Zdenek! :)"

Lefteris

Cyprus

"quality & creativity of dancers, relaxing atmosphere, kindness of every participant"

Diana

Germany

"If you like amazing music, great level of dancing and one of the most friendly atmosphere ever in the salsa world, you HAVE TO experience dance marathos by Zdenek. 🙂 At least once and then you can become addicted and be proud of it at the same time. Like myself 🙃🙂❤️ Sabina from sLOVENia"

Sabina

Slovenia

"This event is very special. What I like about the Prague marathons compared to others is the amazing combination of passionate dancers dancing to music played by passionate, experienced DJ's in a very quaint and comfortable venue, serving up very tasty buffet style meals and loads of snacks in between. I love how the snacks and meals are integrated completely with dancing area. The dancing is seemingly non-stop, starting from noon lunch/brunch until 6 AM in the morning. And perhaps the best is the general atmosphere of being relaxed and unpretentious, attended by friendly passionate dancers. Why I would recomend this event to my friends? Because it is a great way to dance a lot to really good music, to chill out with friends, and to get to know passionate salsa people much more closely than would be possible at larger, more formal salsa events."

Steven

Denmark

"Very nice friendly event!"

Issam

France

"Everything! The idea, organization, dancers, music, venue, atmosphere...just everything ❤️"

Leja

Slovenia

"This was my first Fall Prague Salsa Marathon and I was most impressed. The high level of organisation, especially after all the uncertainty of the pandemic times in which we're currently living, is very laudable! From the ticket purchase and transfer to the check-in and staff, welcome drink, outstanding meal offerings, friendly and professional kitchen staff, top-notch DJ lineup, quality level of balanced leads/follows, this Fall Prague Marathon was, quite simply, excellent!"

Damian

Trinidad & Tobago

"I loooved the event. Perfect parity between leaders and followers and every dancers has a good level (no beginners) so you are literally never sitting. Beautiful venue in an incredible city"

Sophie

United States

"High level of dancing. Great atmosphere. Just the nicest event."

Jasna

Slovenia

"Again it was very well organized and had very nice friendly atmosphere as always."

Daisuke

Japan
Our Venues
Sacre Coeur Church
Church with a wooden dancefloor
The monastery complex was built on the grounds of former vineyard farms in the second half of the 19th century with an educational institution for the education of girls from aristocratic families. The building includes the Neo-Gothic Church of the Sacred Heart of Jesus (Sacré Coeur), built in 1882–1884 according to a design by the Beuron Benedictine P. G. Béthun. The monastery complex was owned by the French congregation Dames du Sacré Coeur (Lady of the Sacred Heart of Jesus).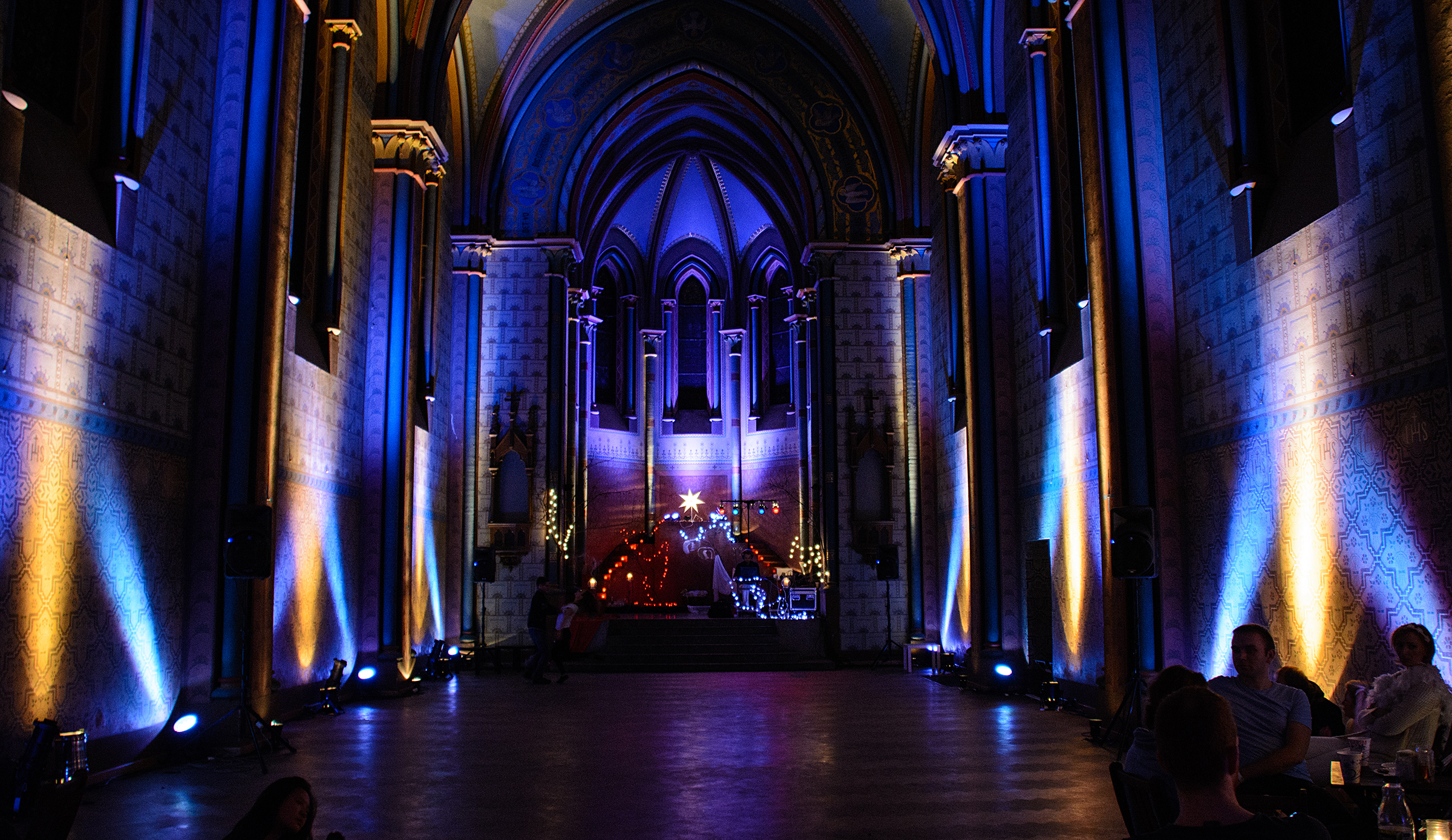 Accommodation
Hotels and appartments
There are many options around the dance venue from cheap apartments to 3-4 **** stars hotels.
The best is to find one on Booking or AirBnb platform.
Location of the main marathon venue:
Experience comfort with our partner hotels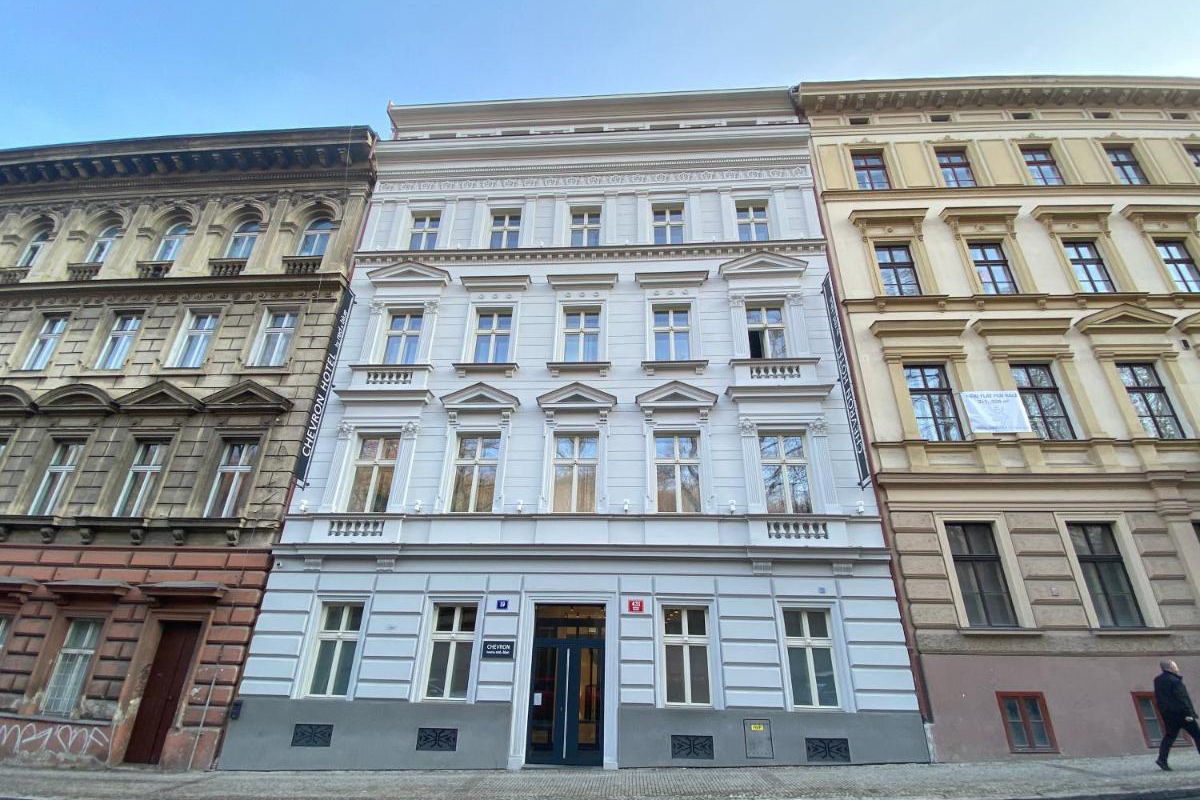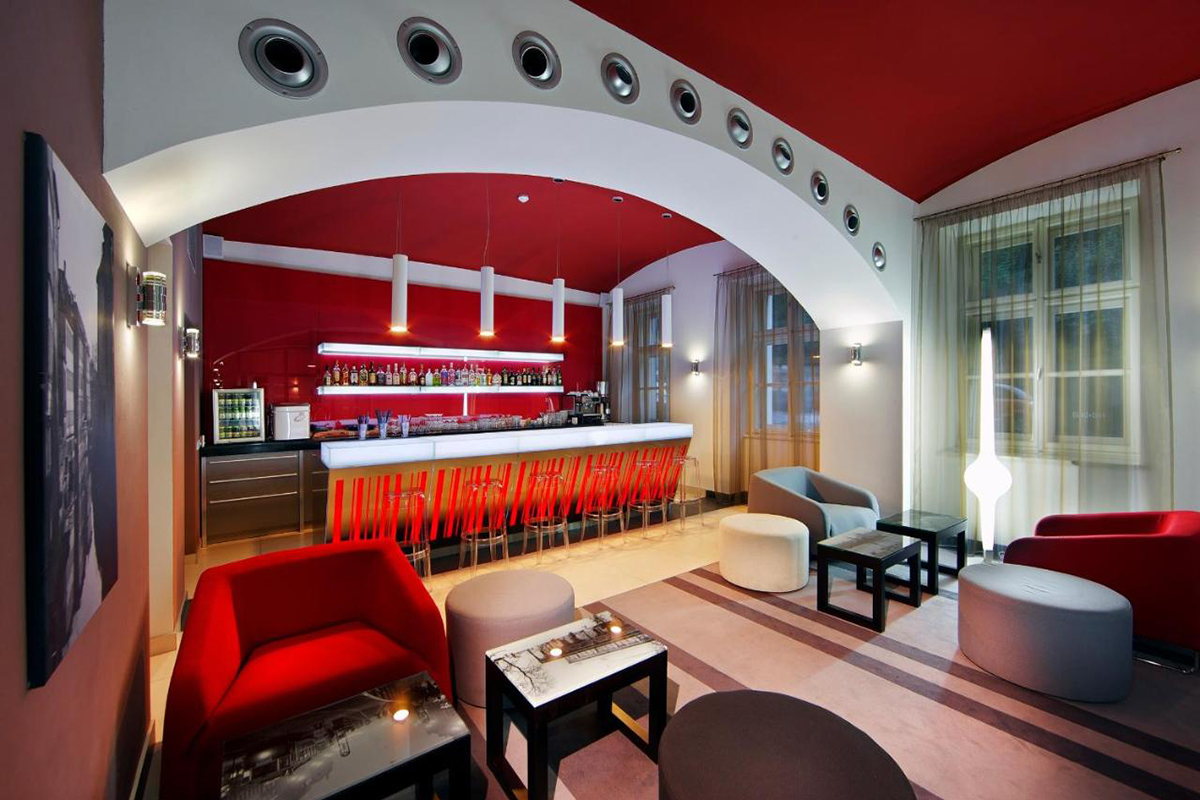 Dancer
Dates
Note
Wil*****
Thu 7.12 - Mon 11.12
Williams Merida

"Looking for a room :)"

Eri**
Fri 8.12 - Tue 12.12
Erika S.

"Anyone looking for a roommate?"

Ang****
Fri 8.12 - Mon 11.12
Angelos Kontopoulos

"N/A"
Online Flight Arrivals
Arrivals of participants to Prague airport
Come to the event venue from the airport together.
Below you can find other participants with their flight arrivals.
*) Would you like to list your flight ? Share your travel itinerary here.
**) Login to see the contact details
| Dancer | Arrival |
| --- | --- |
| Geo** | 20:30, Wednesday 06th |
| Eri** | 11:00, Thursday 07th |
| Cyr*** | 16:45, Friday 08th |
| Kat** | 17:15, Friday 08th |
| Ana** | 17:55, Friday 08th |