Our next Prague Salsa Marathons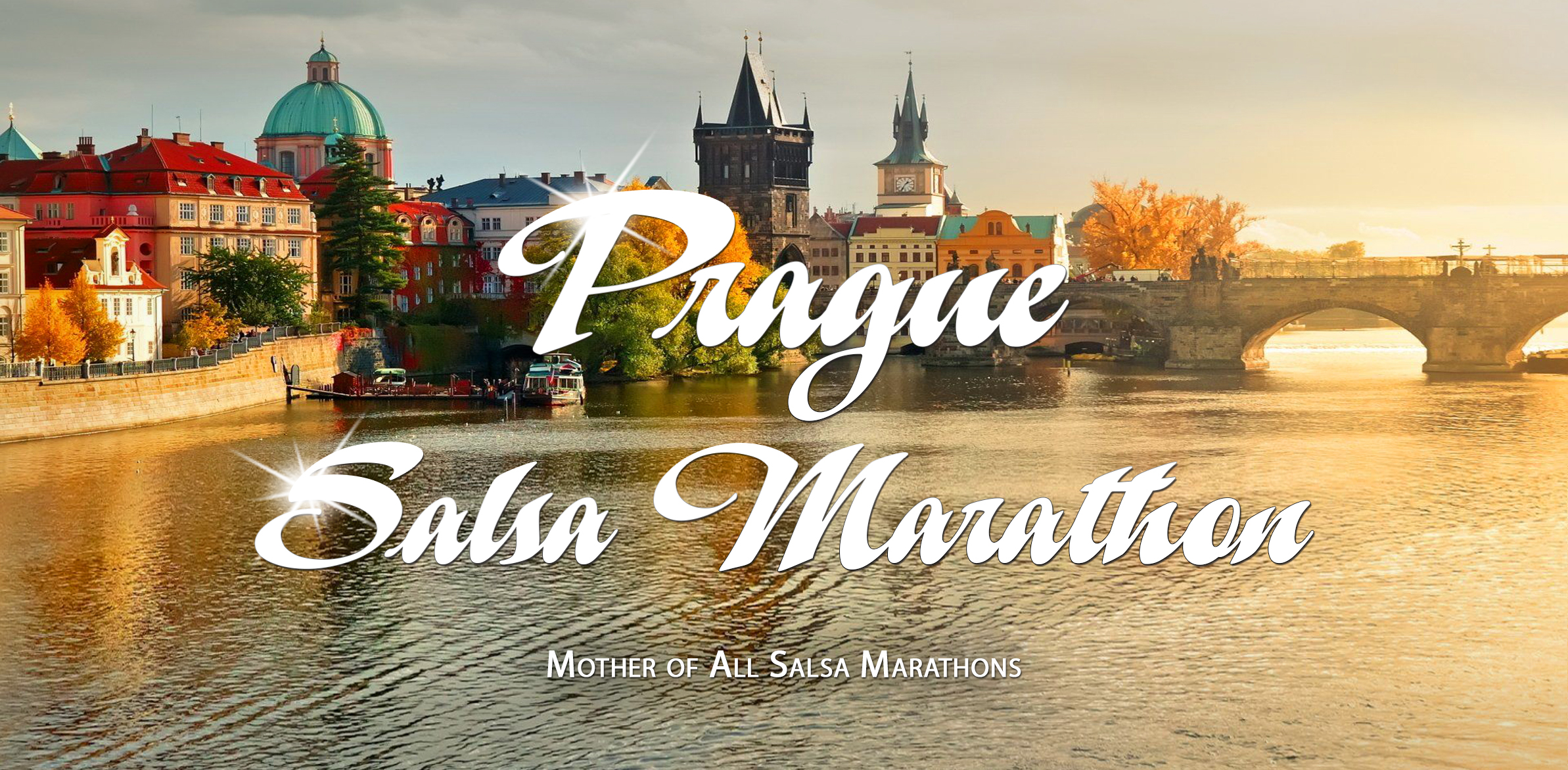 Prague Salsa Marathon 2024
08.05. - 13.05.2024
spring edition
Marathon concept
100% social event, NO shows, NO workshops
Make more friends, have more fun and time for dancing

For real dance animals, parties all day & night long

gender balanced event for intermediate+ and advanced dancers

Food and soft drinks all inclusive, all you can eat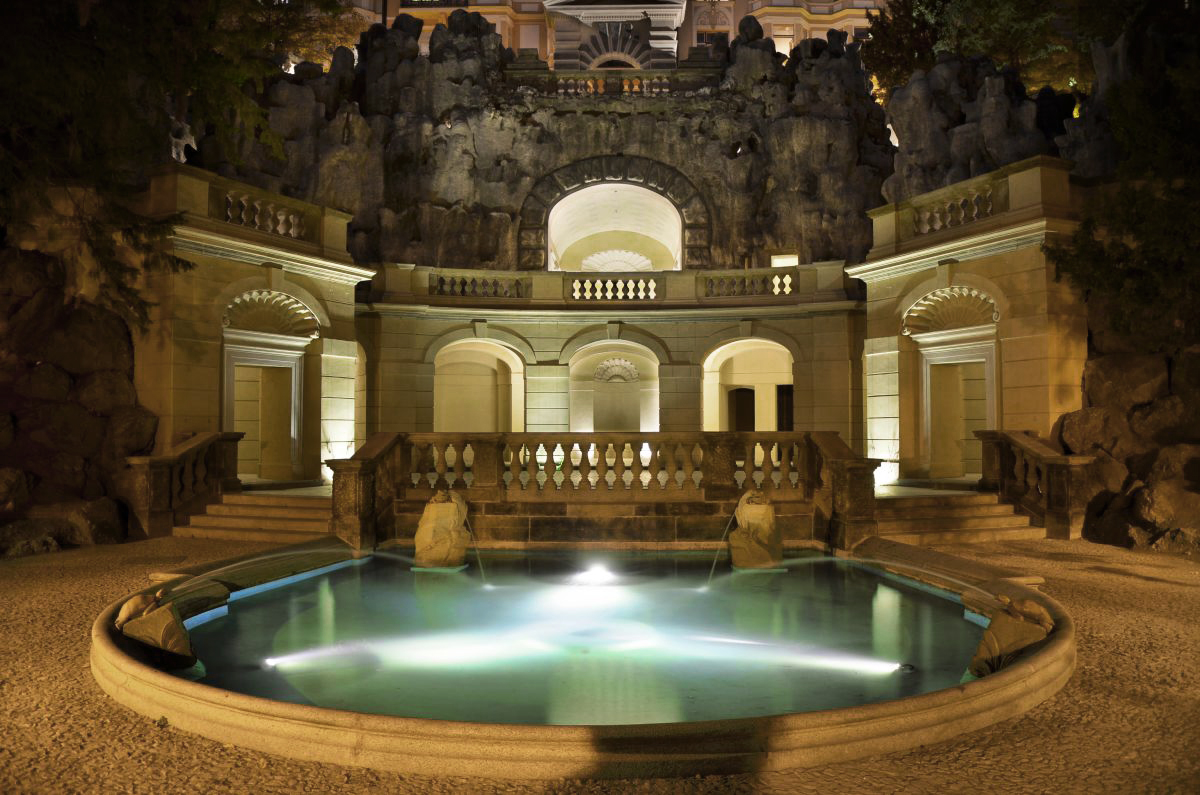 Welcome Family Meetup
Romantic Grotta
Join us the first day and welcome your friends at this beautiful and romantic place in the center of Prague.
* outdoor party - in case of bad weather the meeting may be cancelled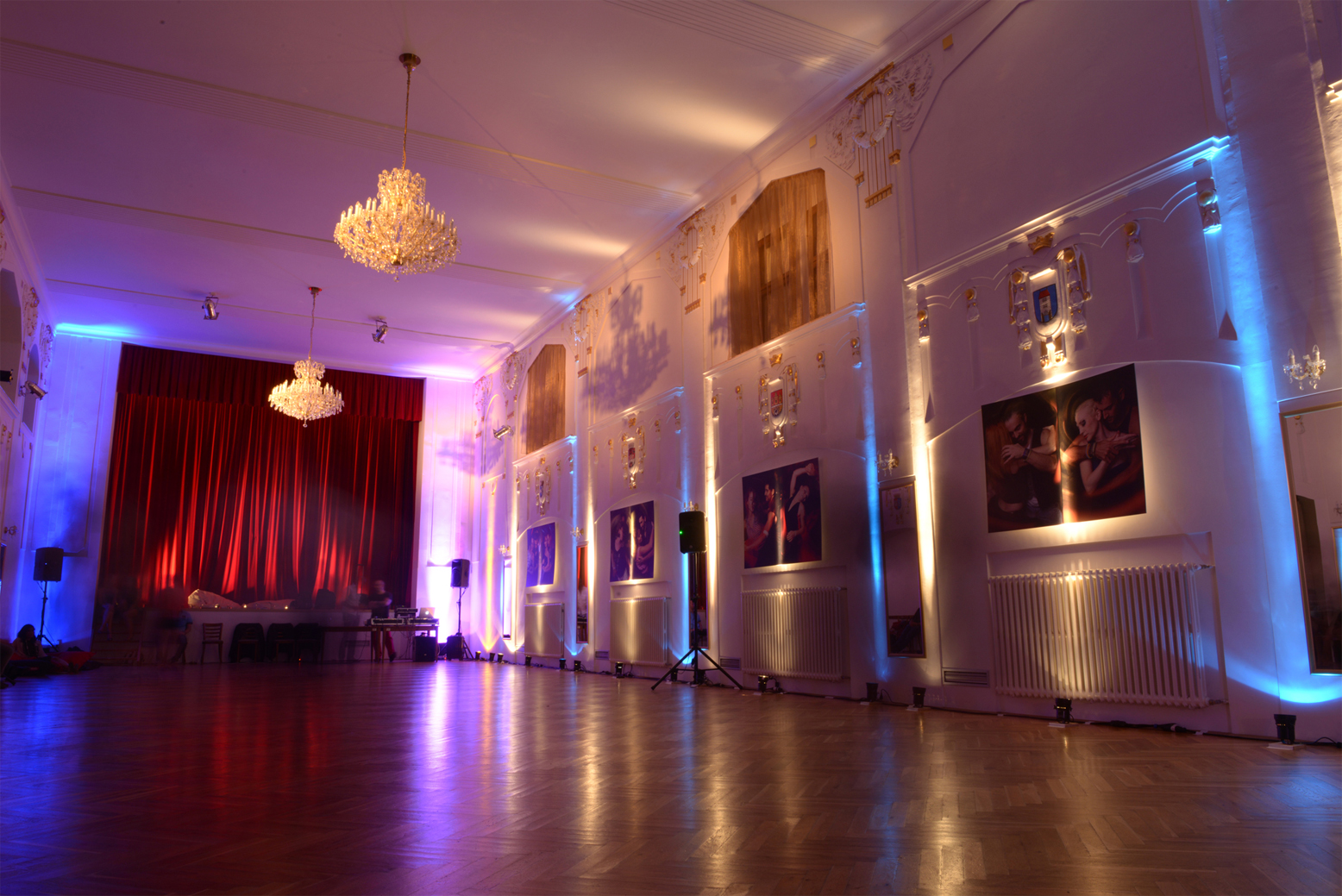 Marathon days
Art Nouveau Building
Dancehall with professional wooden dancefloor for competitions.
Food and soft drinks
all inclusive, all you can eat
Vegetarian, Vegan, Lactose, Gluten free or any other diet ? We take care of you !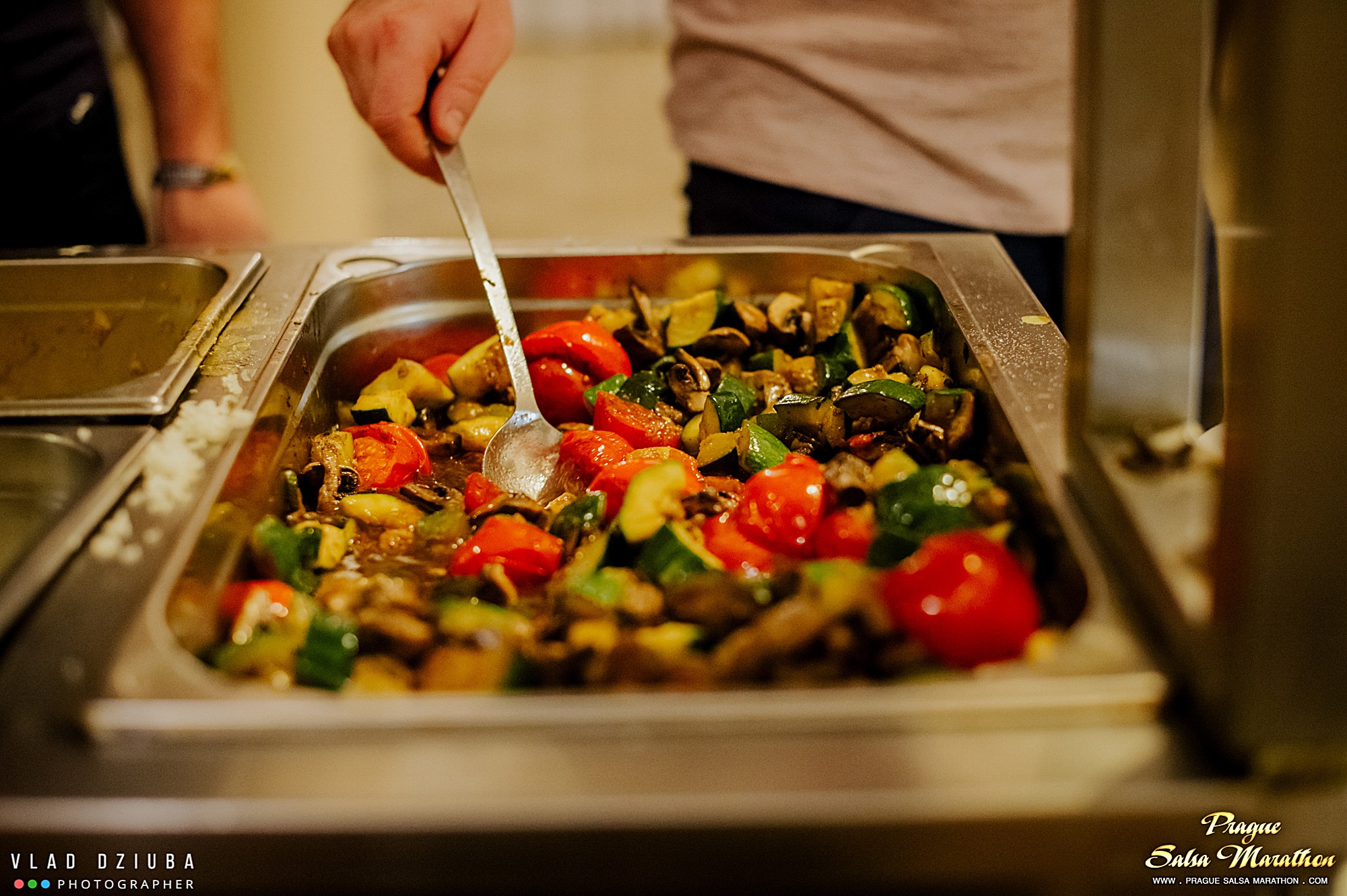 Meals schedule
No one stays hungry !
All inclusive food and soft drinks included in the ticket price.
Thursday 09th May
20:00 pm - 22:00 pm dinner
01:00 am - 02:00 am night snack
Friday 10th May
12:00 noon - 14:00 pm brunch
16:00 pm - 17:00 pm afternoon snack
20:00 pm - 22:00 pm dinner
01:00 am - 02:00 am night snack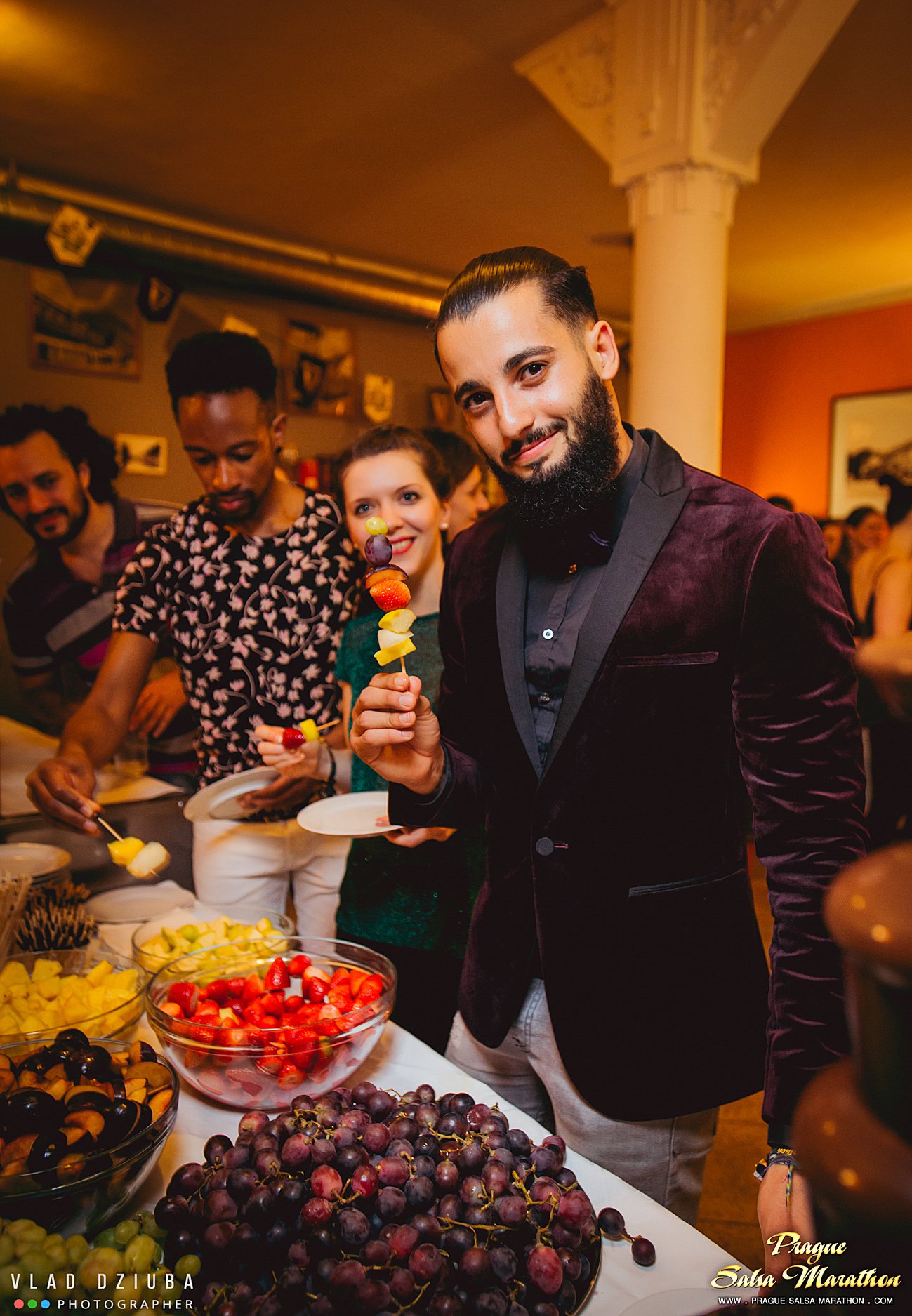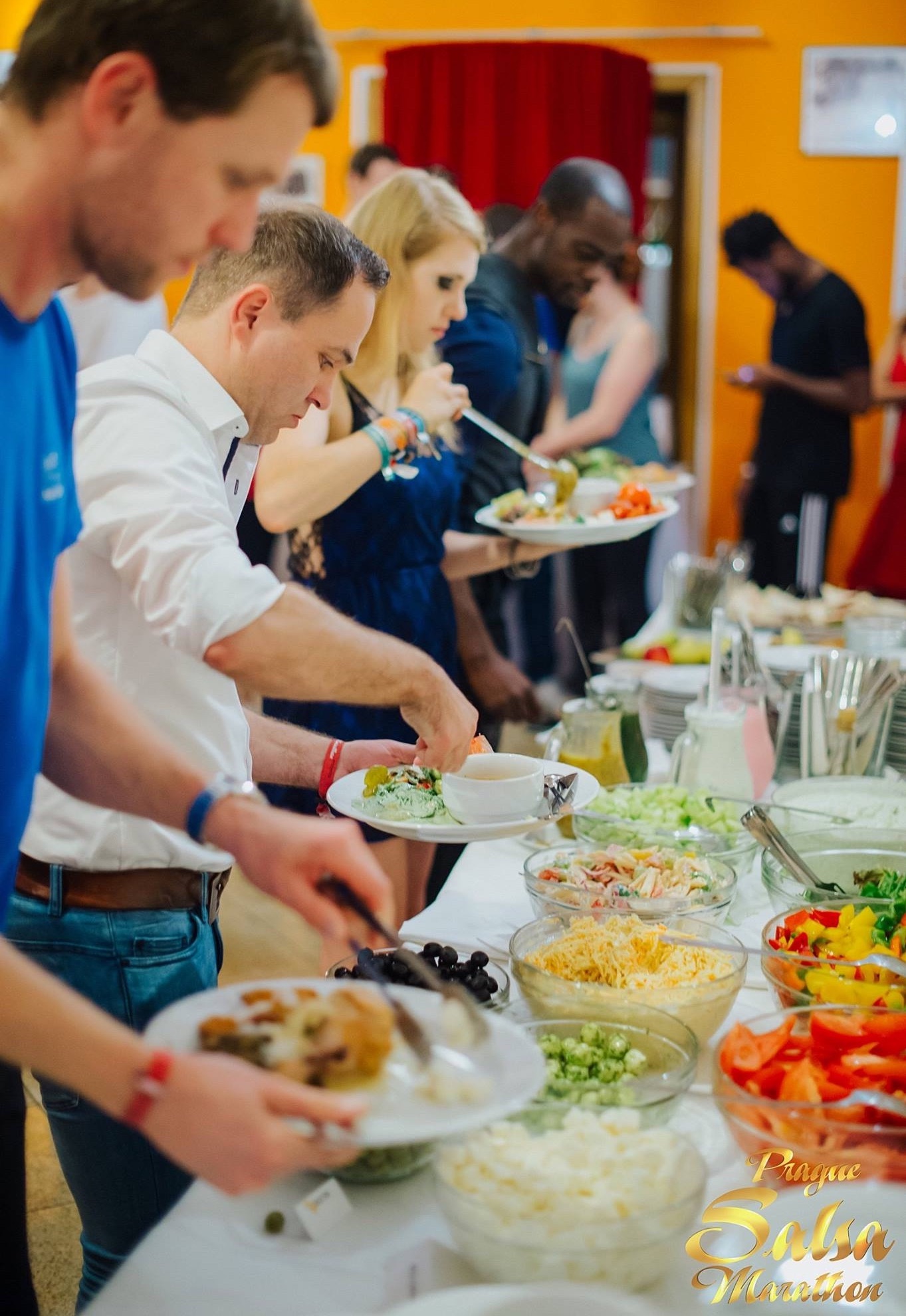 Water with fruit & herbs, coffee and tea
Anytime you feel thirsty or you need a coffee break
Saturday 11th May
12:00 noon - 14:00 pm brunch
16:00 pm - 17:00 pm afternoon snack
20:00 pm - 22:00 pm dinner
01:00 am - 02:00 am night snack
Sunday 12th May
12:00 noon - 14:00 pm brunch
16:00 pm - 17:00 pm afternoon snack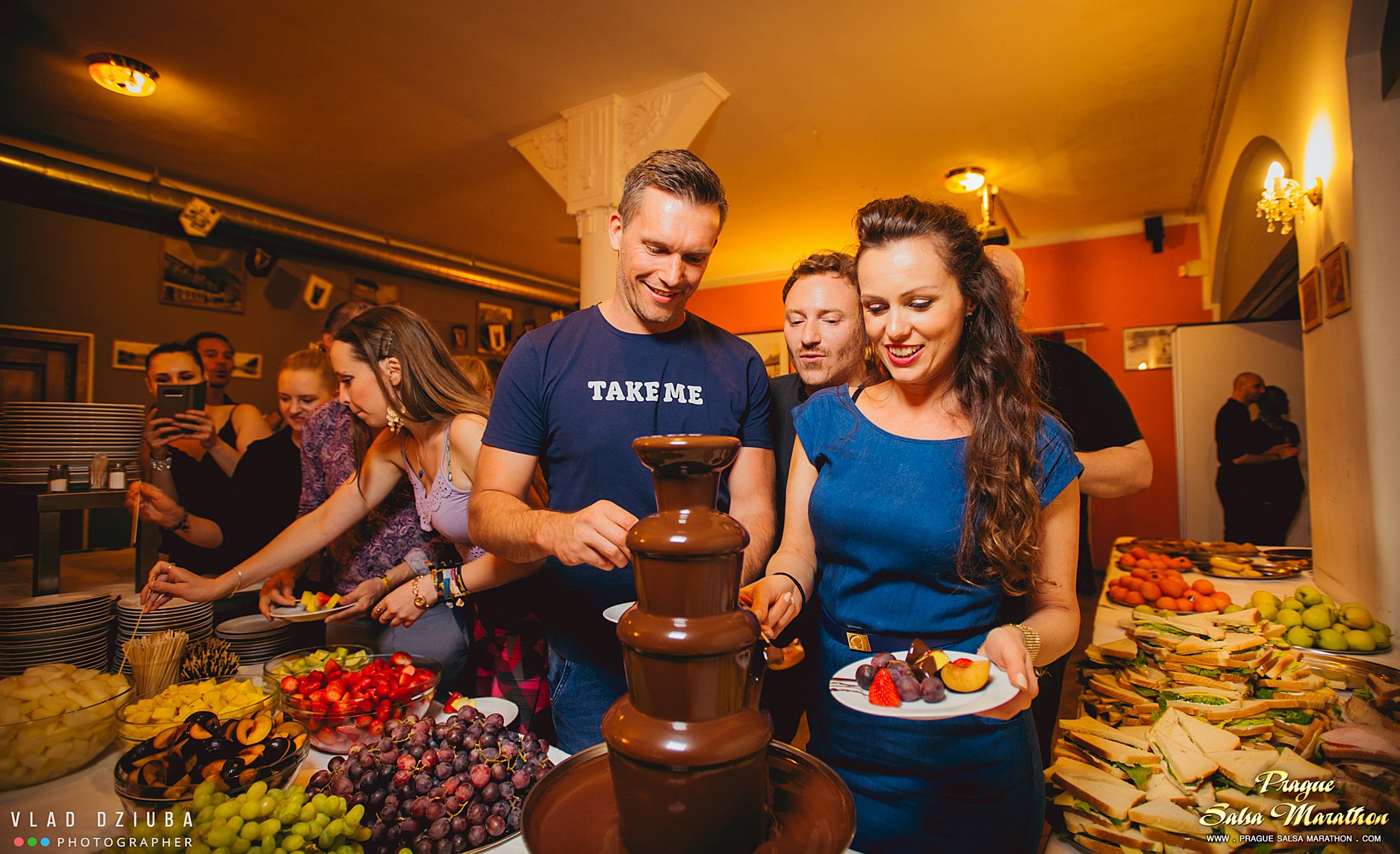 Lot of fruit, chocolate and cakes
The highlight for your taste buds is the chocolate fountain with lot of fruit to make you dance all night and day long.
Sunday 12th May
00:00 midnight Saturday midnight chocolate fountain
Marathon DJs
Great DJs and music is the most important of every event
DJ team to be announced soon.
DJ timetable - who's behind the decks right now ?
Your ticket to invaluable experiences
Join us for up to 72 hours salsa marathon at family-like event for a limited number of intermediate and advanced dancers and friends with food and soft drinks all inclusive
2* brunch, 2* dinner, 4* snacks

unlimited water / coffee / tea

Saturday chocolate & fruit fountain
* This event is ONLY for registered guests.
** It is NOT POSSIBLE to come just for one day party
STANDARD pass
200 €
Food All inclusive / All you can eat
(

* MAX pass :

265 € )
Get your spot NOW
---
Welcome party

Marathon parties

Sunday After party

Monday Farewell party
Register and Apply for a spot
"High level of dancing. Great atmosphere. Just the nicest event."

Jasna

Slovenia

"Very nice friendly event!"

Issam

France

"That was the best dance event I visited in 2021. I really enjoyed meeting up with known and unknown dancers and the high level of dancing. I have already recommended the event to many people and they were happy to have joined."

Vassil

Germany

"Everything just clicks in this marathon. The venue, the people, the music, the organisation. The highlight is definitely the combination of awesome dancers coming together! Thank you Zdenek! :)"

Lefteris

Cyprus

"If you like amazing music, great level of dancing and one of the most friendly atmosphere ever in the salsa world, you HAVE TO experience dance marathos by Zdenek. 🙂 At least once and then you can become addicted and be proud of it at the same time. Like myself 🙃🙂❤️ Sabina from sLOVENia"

Sabina

Slovenia

"Again it was very well organized and had very nice friendly atmosphere as always."

Daisuke

Japan

"Everything! The idea, organization, dancers, music, venue, atmosphere...just everything ❤️"

Leja

Slovenia

"quality & creativity of dancers, relaxing atmosphere, kindness of every participant"

Diana

Germany

"I loooved the event. Perfect parity between leaders and followers and every dancers has a good level (no beginners) so you are literally never sitting. Beautiful venue in an incredible city"

Sophie

United States

"Great people, excellent djs, splendid venue, variety of food, everything was really good!"

Andreea

Spain
Our Venues
Romantic Grotta
Havlíčkovy Sady, 12000 Prague 2, Czechia
The Grotta is the main attraction of the Havlicek Gardens and looks like a fairytale with its peculiar rock formations. The artificial cave looks unusual on the building and features the arcade promenade which is quite unique in Prague. The Grotta dates back to 1871 to 1888 when it was intricately built by Moritz Grobe, a millionaire. After renovation in 2011, the cave was opened for public.
Accommodation
Hotels and appartments
There are many options around the dance venue from cheap apartments to 3-4 **** stars hotels.
The best is to find one on Booking or AirBnb platform.
Location of the main marathon venue:
Experience comfort with our partner hotels
Online Flight Arrivals
Arrivals of participants to Prague airport
Come to the event venue from the airport together.
Below you can find other participants with their flight arrivals.
*) Would you like to list your flight ? Share your travel itinerary here.
**) Login to see the contact details